CSA 2017 Happened! (So now what?)
Hello there CSA family!
Now that our wonderful week of camp is over, you may be wondering what's happening until CSA 2018… Some pretty cool stuff, actually! First off, please have a look at the attached Post-Camp Letter from our 2017 Camp Director, Mike Siemsen, as well as the 2017-2018 Camp Meeting Schedule.
In the short-term, here are some upcoming CSA events over the next few months: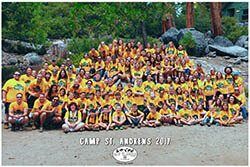 1. The 2017 All-Camp Photo! Any 2017 attendee at the August meeting this Saturday (8/12 @ 10:00am at St. Andrews Church in San Bruno) will receive theirs in person. Everyone else should see theirs in the mail some time next week!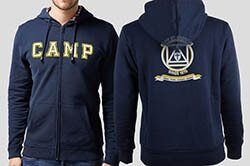 2. The "Camp" Sweatshirt – This year's zipper hoodie was a big hit and we've already taken several orders for more. If you'd like to jump on this rare second-printing opportunity, order yours by Aug. 31 on the CSA website's Merchandise page. No more 2017 hoodies will be made after that.
3. In October, we hold our annual election for the following year's camp leadership. Nominate yourself for a position and/or come out and vote! (details attached)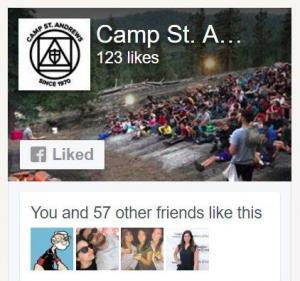 4. More photos from Camp St. Andrews 2017 will be uploaded in the coming weeks to CSA's official Facebook Page – Be sure to Like and Follow the page to catch all the updates!
5. And finally, keep an eye on your email over the next few days for a brief survey about your CSA 2017 experience – We'd love your feedback to know where we can improve, and what you'd like us to keep doing.
Stay tuned for more, and thank you for being a part of the CSA family!
-The Camp St. Andrews Leadership Team
Click the attachments below to read the director's Year-end Letter and the 2017-2018 Meeting Schedule.